As consumer taste and expectation become increasingly varied – many tour operators are now focusing solely on unconventional alternatives to the conventional sun, sea and sand getaway. After all, a relaxing holiday doesn't necessarily have to involve lounging around reading a book in the sun does it?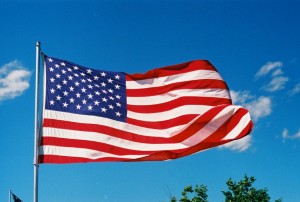 Adventure holidays provide the perfect alternative for the growing number of travellers each year swapping margaritas and sun loungers for thrills, spills and excitement. With some of the most spectacular and diverse geography on earth – America is as good a place to start as any. There are a huge range of experiences for both the young and young at heart – from authentic cowboy camps and wilderness canoeing to UFO spotting and sunrise over the Grand Canyon.  Companies such as Trek America have been arranging tours across the US for 35 years, using their experience and knowledge of the local landscape to provide an experience that is second-to-none. For many though, it's about more than just the thrills – adventure holidays bring together folk from all walks of life and all ages, offering a great way to find new friends on a truly global scale.
Whatever experience you choose, you'll need adequate travel insurance. As usual, the best deals are to be found on the web with companies such as gosimply.com offering adventure holiday insurance packages with a great range of 'bolt on' extras, enabling you to tailor your policy to your exact needs – no matter what activities are on the itinerary. And for those of you designing your very own American dream, gosimply offer literally hundreds of US car hire locations throughout the continental United States.
For more information on adventure holidays in the USA – check www.trekamerica.com. For adventure travel insurance, see www.gosimply.com for more details.
Leave a Reply