Despite a small percentage decline in the UK winter sports market, early snowfall across the Alps and in the US has seen a flurry of bookings for the 2009/10 ski season.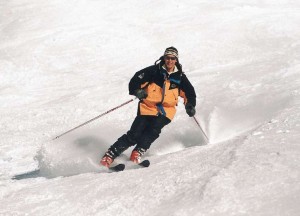 The Ski Club of Great Britain's annual Snowsports Analysis reports that the UK winter sports market fell by 6% across all sectors in 2008/9. The total UK snowsports market now stands at 1.27 million people. France continues to dominate the market, as it has done for the past few seasons, with a 43% share. Austria increased their market share by 2% and Italy and Switzerland both saw a 1% increase in market share – indicating a small decline in visitors to the USA and Canadian resorts and to Andorra and Bulgaria. Skiers continue to dominate the winter sports market, with the report giving the group a 79% share.
Many online companies have been quick to recognise this trend by offering dedicated skier travel insurance packages. One such company is gosimply.com – whose competitively priced insurance offers a level of cover that's hard to beat.
Featuring dedicated ski and sports equipment, piste closure and emergency transport cover, their Winter Sports travel insurance is well worth checking out if you're headed to the slopes this season. By searching all reputable and established providers across the country – gosimply offer a huge range of pre-travel holiday necessities such as car hire, airport parking and hotels at the lowest available online prices. For more information visit www.gosimply.com.